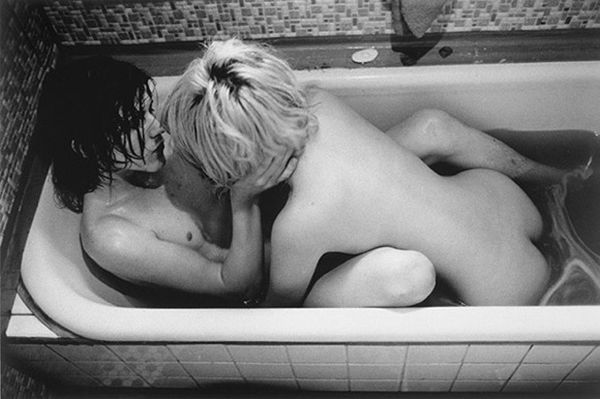 Larry Clark (1943 - ) is a famous movie director, Kids (1995), Bully (2001) and photographer who is mainly interested in the subject of youth who are part of a specific subculture.
At its launch, this exhibition has recieved a lot of attention thanks to a ban of minors. For an exhibition speaking of minors, that's quite a statement!
Obviously, I had a attent to such exhibition and I must admit that regarding only the content, it quite something but under 18 ban has always being used for porn in France and this is nothing like it. I would have prefer this exhibition to be ban under 16, like movies of this type would be restricted in France. I have in mind for example "SalÚ, or the 120 Days of Sodom" (http://en.wikipedia.org/wiki/Sal%C3%B2,_or_the_120_Days_of_Sodom) based on a novel of the Marquis de Sade (http://en.wikipedia.org/wiki/Marquis_de_Sade) which is really a crazy thing compare to this exhibition but only ban for under 16. Making the presence of an adult necessary would have been better, it's quite an experience to see but nothing that shocking either.
I enjoyed these photographs beyond moral values and ideology but I kept a mix felling about them and about the creation process involves. The recorded moment haven't been lived when the photographs have been taken, I think these moments have being designed which results at kids showing what they want to show not really who they are.
All in all, it's an interesting exhibition running until the 2rd of January for only 5€.