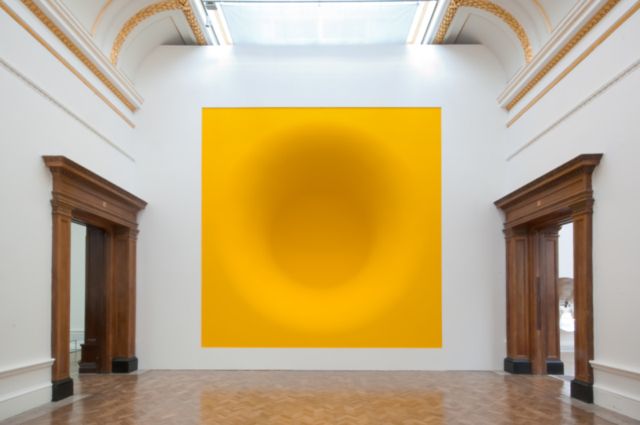 1999, Yellow
To make new art you have to make new space.
The Royal Acamedy of Arts features an absolutely great exhibition by Anish Kapoor an international acclaimed sculptor.
The work of Anish Kapoor is perfectly defined by a signature. A fascination for shapes, curves, mirrors, wax and an obsession for pigments especially a very specific dark raspberry.
Throughout history the hand of the artist has been hailed as the means by which the expression of art finds a voice. To make art without the hand is a goal that sets art beyond expression.
Beyond just the pieces themselves, the experience with the pieces out and gives the overall impression, interest and feeling. I think that the accomplishment of Anish Kapoor is that he makes the visitors forget about the techniques about the process to just allow them to live the exhibition which, by the way, turns out to be quite fun!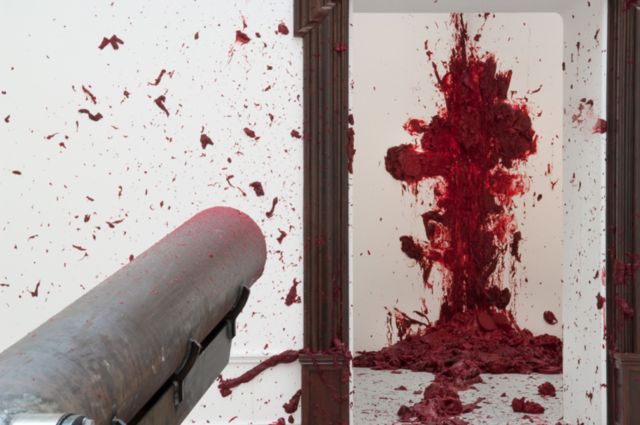 2008, Shooting into the corner
A ritual arena in which a symbolic act of violence is allowed to occur.
Unfortunately for the visitors, this exhibition is a huge success and the Royal Academy is quite crowed despite a high price ticket of £12. The exhibition is on until 11 December 2009.