I went only once before to La Cinematheque Française to see an exhibition about the movie director Pedro Almodovar. This exhibition was so stunning that clearly not coming back regularly was a huge mistake that my rescent visit of the Metropolis exhibition confirmed.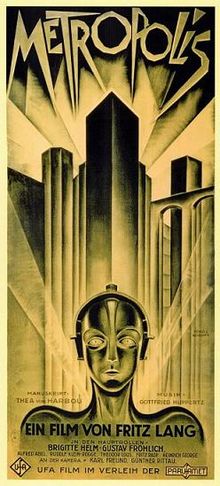 Metropolis is Fritz Lang masterpiece, a movie initially released in Germany in 1927 which no original copy had survived time but one which was discovered in 2001 and gave the opportunity to restaure the entire movie.
This exhibition redraws the history of the movie from the film making to the restauration but also dead with the movie at it's time illustrated by copies of original photographs, cameras, scenes of the movie and extra surprises.
La Cinematheque Française did an amazing work with this exhibition without giving away too much of it for visitors that haven't seen it yet. It is running until the 29 of January 2012 and a definitive recommandation.