The Sunflower seeds is an extraordinary art installation designed by the Chinese artist Ai Weiwei (1957 - ). It is composed of 100 million porcelain seeds sculpted and painted by 1600 people from the Chinese city of Jingdezhen which makes every single seed unique.
For readers all over the world, the presentation video of this installation is available on the Tate Modern website. For the lucky readers living in London or passing by London before the 2th May, you have my highest recommendations to pass by the Tate Modern and have a look at Ai Weiwei' masterpiece.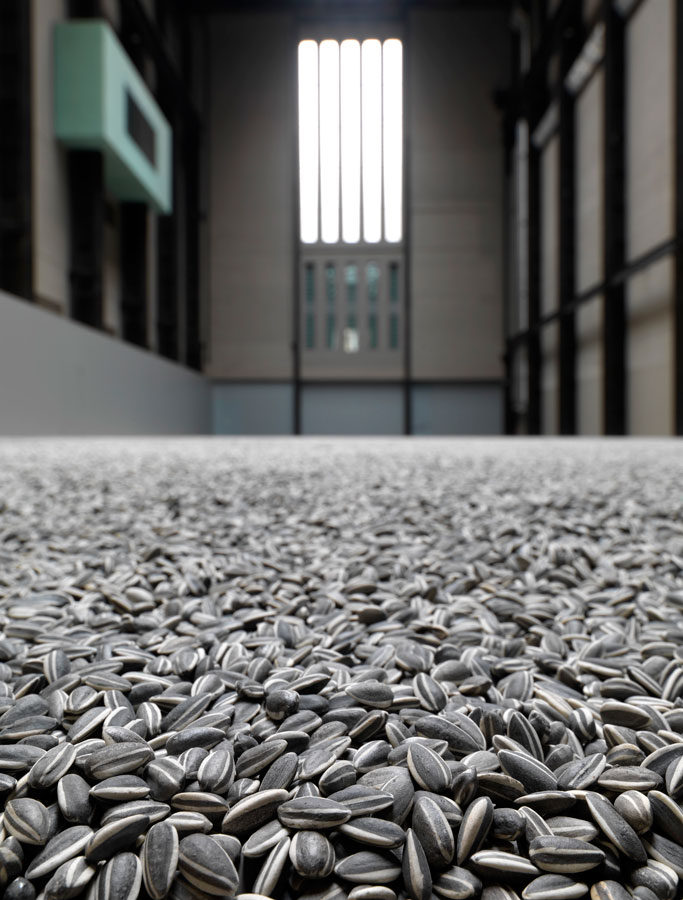 Ai Weiwei Sunflower Seeds 2010, Photocredit: Tate Photography
Of course, I can't write about this installation without mentioning the arbitrarily arrest of Ai Weiwei and some of his staff members by the Chinese police in a context of fear of the Jasmine revolution. Ai Weiwei's assistant Wen Tao has remained missing while Chinese officials have yet to notify Ai Weiwei's family of his whereabouts as Chinese law requires them to do.
Ai Weiwei is the chinese artist who has done the most for China influence though Chinese culture and I can only hope for a fair trial for him, if there are legitimate reasons for it, or his release. An online petition is available, every single voice matter when it comes to freedom!
I didn't care about jasmine at first, but people who are scared by jasmine sent out information about how harmful jasmine is often, which makes me realize that jasmine is what scares them the most. What a jasmine!