Pop art and hyper-realism have restaured our love of pictures.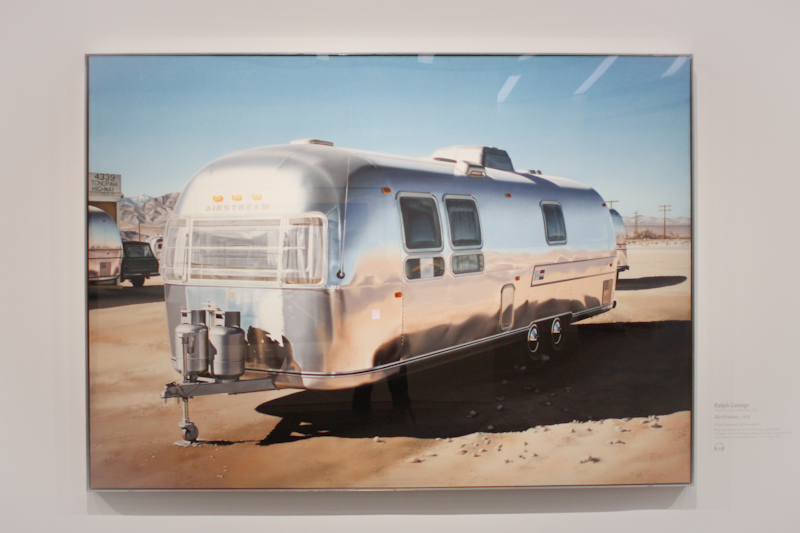 Airstream, 1970, Ralph Goings
I generally do not care much for reality, only for the painted illusion and its accompanoying problems. For this reason certain subjects are more attractive than others. In my opinion, realism's stength lies cool and objective manner of rendition. It is a copy, not reality. It is meant to be illusory, not deceptive. The only aspect of the relationship between reality and painted illusion that interests me is the fact that reality offers up subjects for paintings.
I am often thinking about the direction painting is taking and I have notice a growing trend for hyper-realism paintings, so real that at first we believe it's a photograph. This desire for a photorealistic approach is nothing new, looking backward in art history, I can't forget the American landscape artists in the late 19 centuary which made me smile when I thought that at the same time in Europe we were filled with impressionnarism.
This interest raised my attention to the exhibition "Hyper Real" at the MUMOK in Vienna, an exhibition illustrated by a photorealistic painting by Ralph Goings that shows Photo Realism in the contex of Pop art, which I think illustrated to come back of realism in the 70s. Organised in multiple themes this exhibition is commented by the words of artists of this period which allows the visitors a reach a depth understand of the motivations behind it.
As taking pictures were allowed and astonished by the qualities of this exhibition, I took some pictures of my favorite pieces displayed bellow.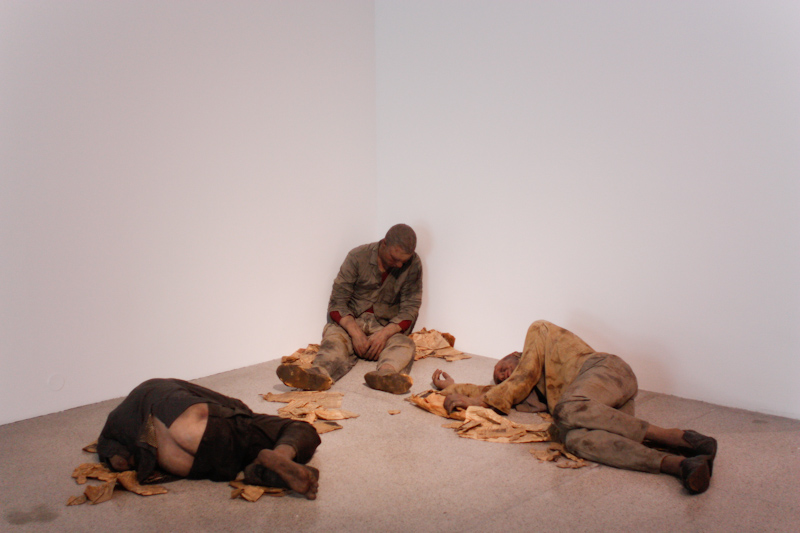 Bowery Derelicts, 1969-1970, Duane Hanson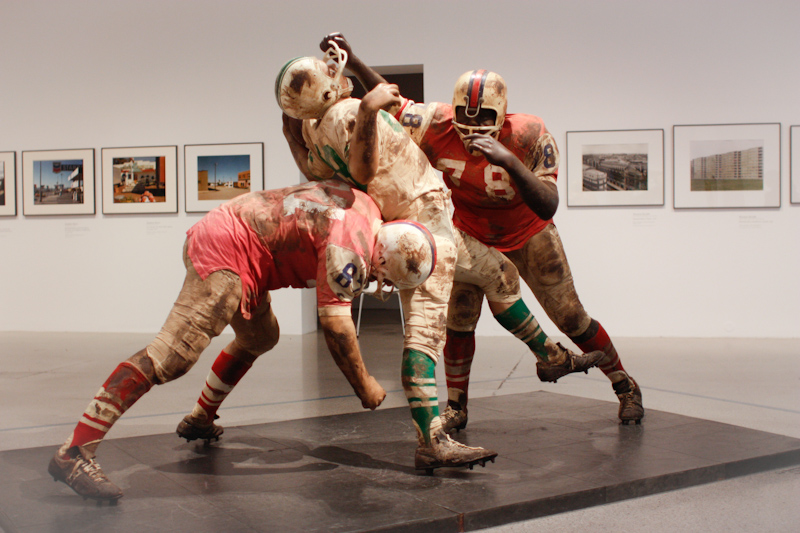 Footbah Vignette, 1969, Duane Hanson
New Realist painting reflects everyday life or chat we are thinking about, whatever it is, you recognize, imaginary you are confronted with. But it's not like Pop art, it's more reserved; it's just taking it with no comment. To me that wan't enough. I wanted to comment and was critized that I was doing it for shock. For me I feel that I have to identify with those lost causes, revolutions and so forth. I am not satisfied with the world. Not that I think you can change it but I just want to express my feelings of dissatisfaction.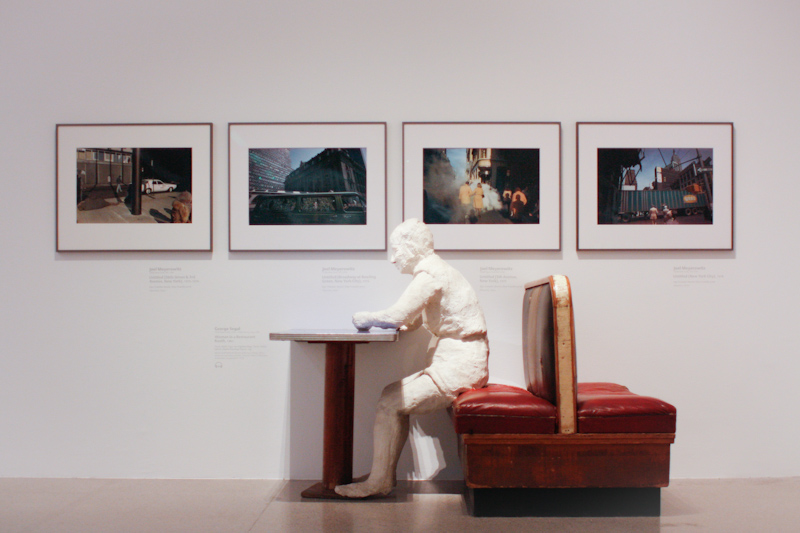 Woman in a restaurant booth, 1961, George Segal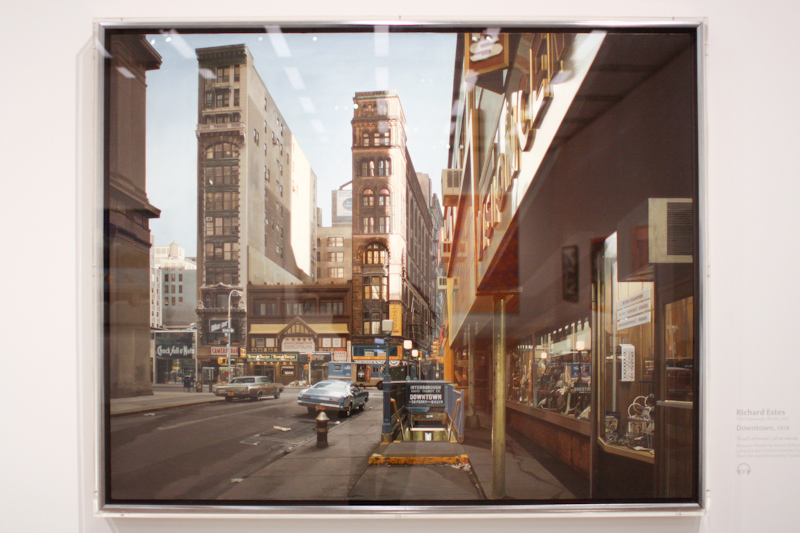 Doantown, 1978, Richard Estes
I'm not trying to reproduce the photograph. I'm trying to use the photograph to do the painting [...] Taking the photograph is the first step. The idea occurs and is involved with the photograph. That's the creation of it almost, and the painting is just the technique of transmitting, or finishing it up so to speak.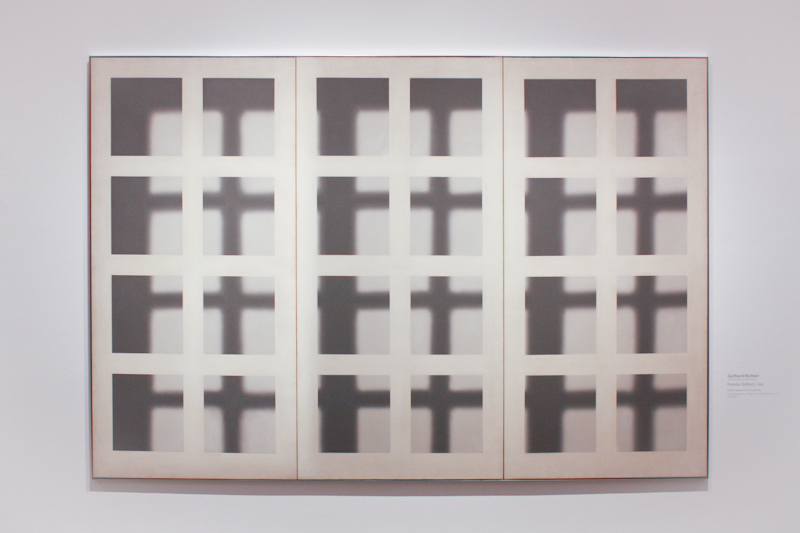 Fenstergitter, 1968, Gerhard Richter
The detour by way of painting gives me photographs that can not be maybe by the normal technique of direct enlargements ; and these photographs can be pictures. Pictures - How an I explain it ? Stella, Ryman, Morley, Palerno, where it gets exciting for me ; where the absence of language begins.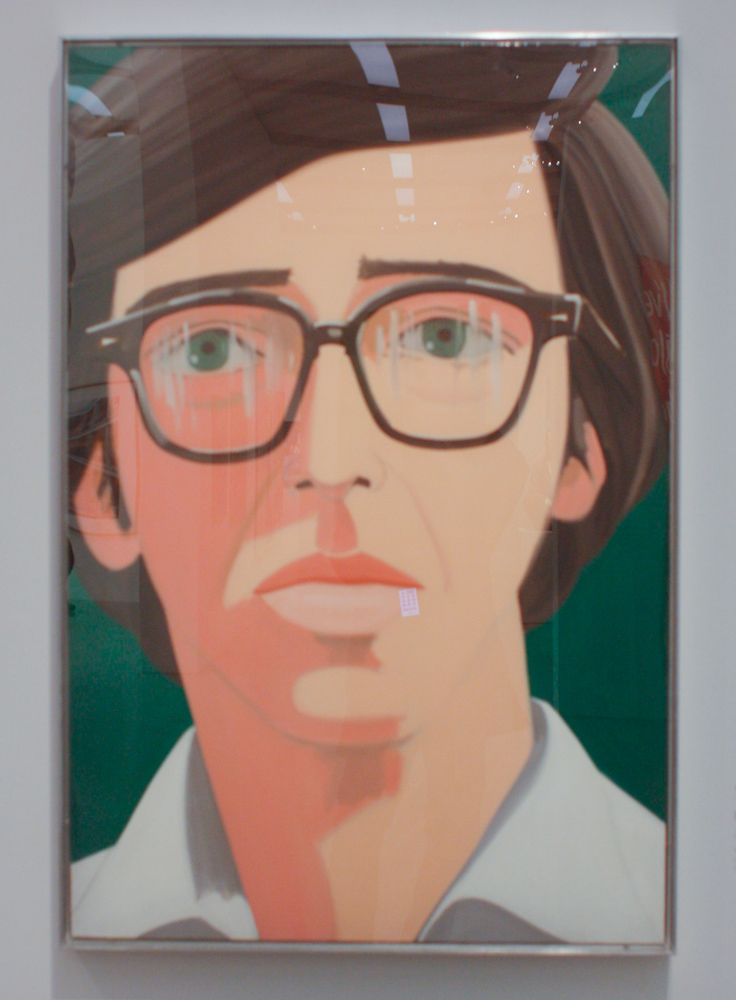 Portrait Kenneth Kock, 1967, Alex Kofz
My paintings and prints are taken fron real life. If they tell stories? They are just images without much depth. Everything is visual ; They are no stories. If it is possible to interpret stories into them, it depends on your own values.
This exhibition turns out to be incredibly interesting and has been the once I spend the most time to explore (4 hours!), an exhibition not to miss and running until the 13th of Febrary for 9€ (full admission) plus an optional 3€ for the audioguide which is not really necessary in my option.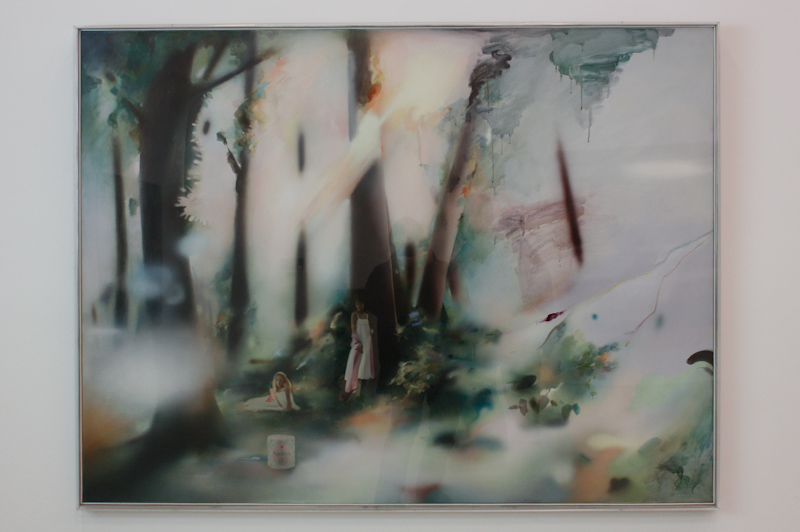 Soft Pink Landscape, 1971-1972, Richard Hamilton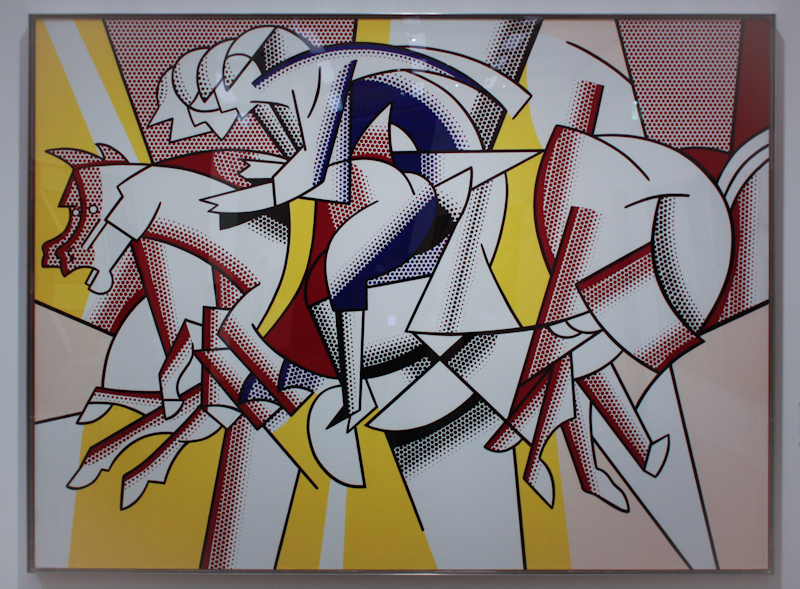 The red horseman, 1974, Roy Lichtenstein