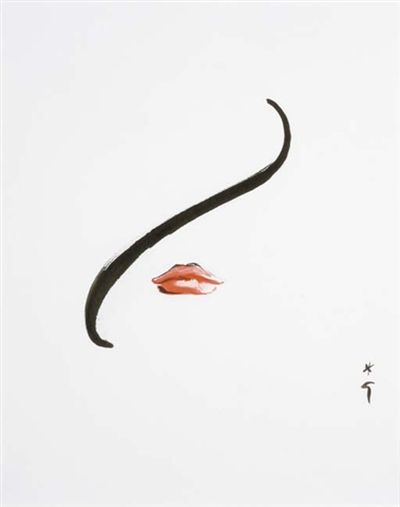 "The line of beauty"... with such a subtitle, this is an exhibition I could not miss!
Once again, the Somerset House is hosting an original fashion exhibition: Dior Illustrated, René Gruau & The Line of Beauty. This exhibition is the result of a collaboration with the Somerset House, SARL René Gruau and Christian Dior Perfumes who first suggested the exhibition to the Somerset House.
Rene Gruau (1909 – 2004) met Christian Dior (1905 - 1957) in 1936 while working for the French newspaper Le Figaro, both as illustrators where they built their friendship.
Afterwards, He became an illustrator for Christian Dior and gave an image to Christian Dior's house, especially the perfumes, through his illustrations and the symbols he created: Swans, flowers, fans, hands and an obsessions for women legs.
This exhibition is built over 5 themes: "flower woman", "gesture & attitude", "l'homme gruau", "a shared vision" and "line & silhouette". Cherry on the cake, 5 artists have been invited to create pieces inspired by each exhibition theme.
All in all, this exhibition succeed in sharing the vision of Rene Gruau which results in a very inspiring time.
This exhibition is running until 09/11/2011 for £6.