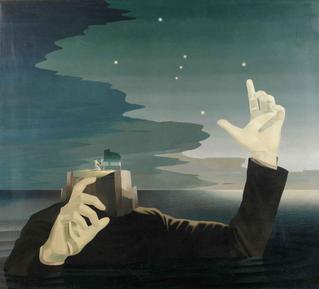 Nattligt Tema, Sven Jonson, 1938
The Halmstad Group is a Swedish group of surrealism painters founded by Erik Olson in 1929 and composed by Waldemar Lorentzon, Sellan Mörner and Sven Jonson. Unfortunately quite anonymous outside of Sweden, these artists define the Surrealism Swedish style that I found less disturb and more poetic that the French movement.
Norrköpings' Konstmuseum display an exhibition exploring the Swedish interpretation of the dreams and chance universe until the 22th of August for 60 Kronor.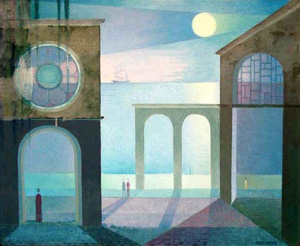 By Sven Jonson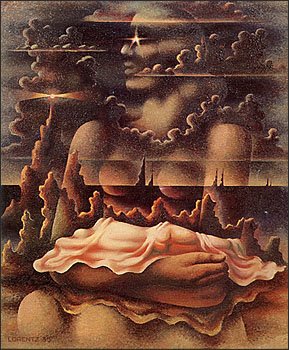 By Waldemar Lorentzon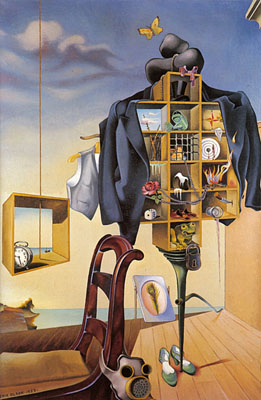 Den borgerliga moralen i skriftestol, Erik Olson, 1938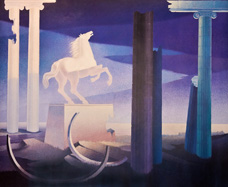 Morgon, Sven Jonson, 1941